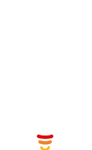 Discover the Thrilling World of Ethereum Validation!
Earn Cryptocurrency with Your Digital Assets and Join the Exciting Blockchain Revolution!
Stage 3 Crypto
How It Works
We are actively working on putting all this information back online for you ASAP! Please come back later or contact us for more information!
Purchase Digital Assets
why Choose us
Why choose Stage 3 Crypto

Digital Assets
Noot
Partial Node Ownership
WellSpring+
Full Node Ownership
Validator Mining
Add new trending and rare artwork to your collection.
Earn Crypto
Earn Cryptocurrency
Our technology allows us to sell you a portion of a functioning miner/validator using an ERC721(NFT) as proof of ownership of your share. If the node is shutdown you will receive back a portion of the staked crypto. You own the node!!!!
Be a pioneer of a new crypto asset class with your very own private node packaged in a solution, custom tailored to your needs. Bespoke in every way, WellSpring+ allows you to take charge of your revenue stream, and leverage crypto validation for your needs in bold and exciting ways!
Our Roadmap
Stage 3 Crypto

Roadmap
November 2021
An Idea Was Born
On another business road trip, Sam & Kyle had brainstormed the idea.
February & March, 2022
Patented!
Business formed as The Consortia Project
Provisional Patent Approved!
July, 2022
Coding Started
Initial Programming of Ethereum Validation Nodes on Ethereum Test Net
July, 2023
Data Center Construction
All our fancy hardware arrived!
Design, Construction, and Testing has commenced!
Operating Systems and Redundancy Testing
December, 2023
Data Center Completed
Hardware Setup Completed!
February, 2023
Coding Completed
Software Development and Implementation Completed
March, 2023
Validation Serves Launched
Soft Launch of Our Services
October, 2023
New Website Launch
Our New Website Has Launched!
Our team
The Stage 3 Crypto

Leadership Team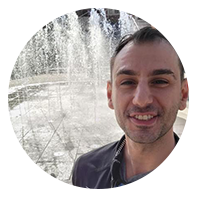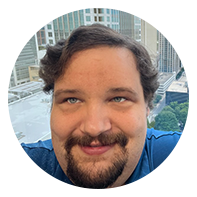 Kyle Sponable
Co-Founder & CTO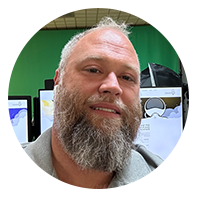 Ryan Handley
Marketing Manger
Kyle Mette
Account Executive
Brandon Michaels
Account Executive
Contact
Contact

Stage 3 Crypto